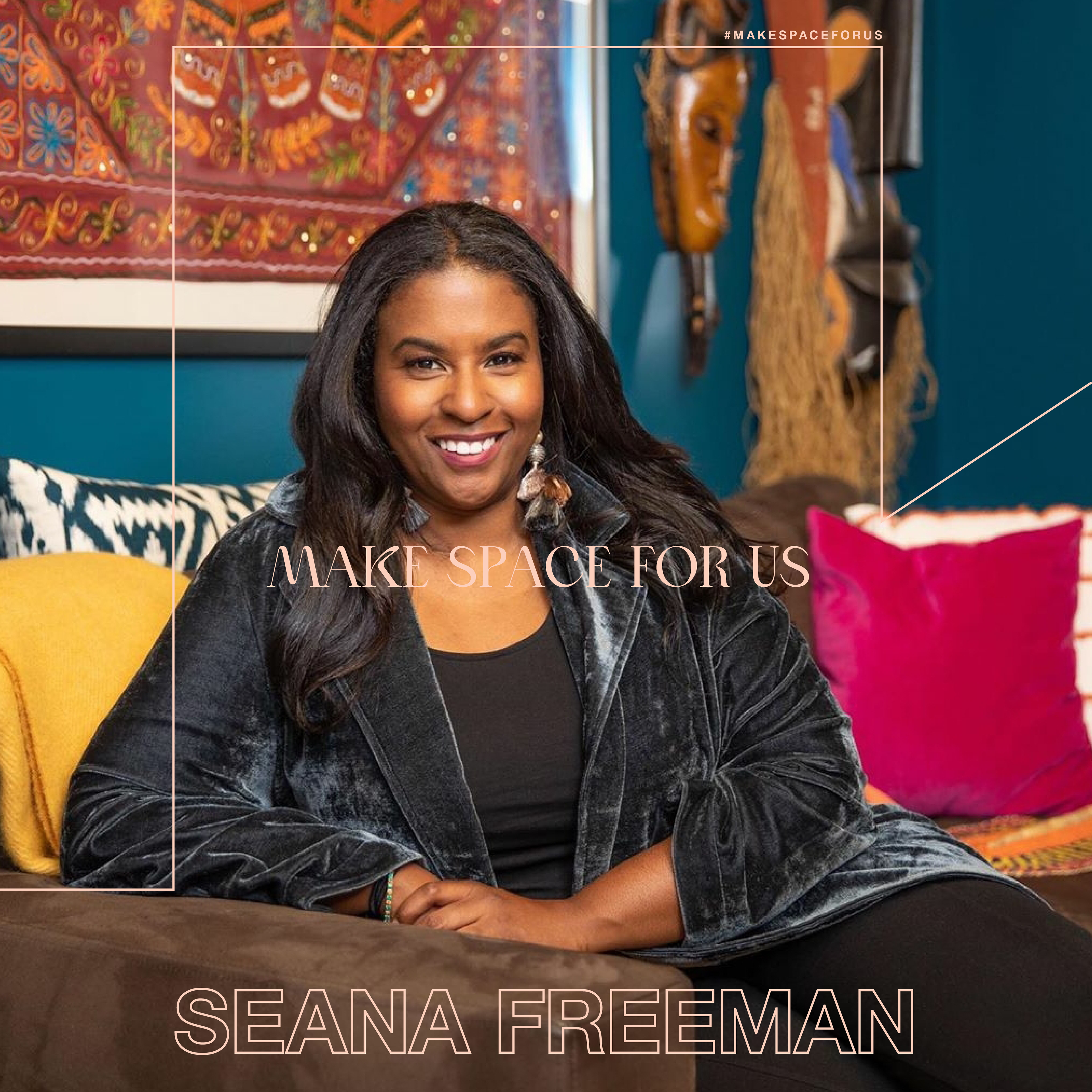 A NYC transplant now based in Charlotte, NC, Seana is an expert in the field of Executive Leadership Development by day and maintains a passion for interior styling by night.
"Especially in these times, my home is my peace and my inspiration. I've lived a life with very diverse sets of influences and experiences and the eclectic nature of my home speaks to that. My home is authentically me and embodies my journey through life thus far. Also like me, my home is ever- transforming and evolving. I've come to accept that it will never be "done"... the canvas will simply be tweaked and repainted over time. 
Our diversity, culture and backgrounds have everything to do with how we live. They influence our tastes and inform our aesthetic. The more worlds we have experienced, the more influences are found in our homes. Black people in America are by definition, multi-cultural. I believe in embracing that as a strength- at work and in the home, and I seek to inspire others to do the same. 
It is so important to see yourself reflected images about home and art and beauty. I feel like there has been improvement in pockets in recent years, but there is still so far to go. Personally, I would have never fallen in love with interior design or ever seen it as "my place" without seeing black and brown faces that look like mine online and in print. Interestingly, now I am also part of that representation... and it truly matters! The purpose of my online space and brand is to help all people reflect on their personal story, their passions, their style and ensure that all three live authentically in their homes. I love to inspire people to paint their own canvases, using an eclectic array of new and vintage items combined in bold and unique ways; to design, enhance, tinker until they have a home that feels authentically and beautifully theirs! I am so fortunate to have built a one of a kind, highly-engaged, exceptionally diverse online community where we not only share ideas about our homes, but also about our inner lives and what we can do to make the world around us a better place."