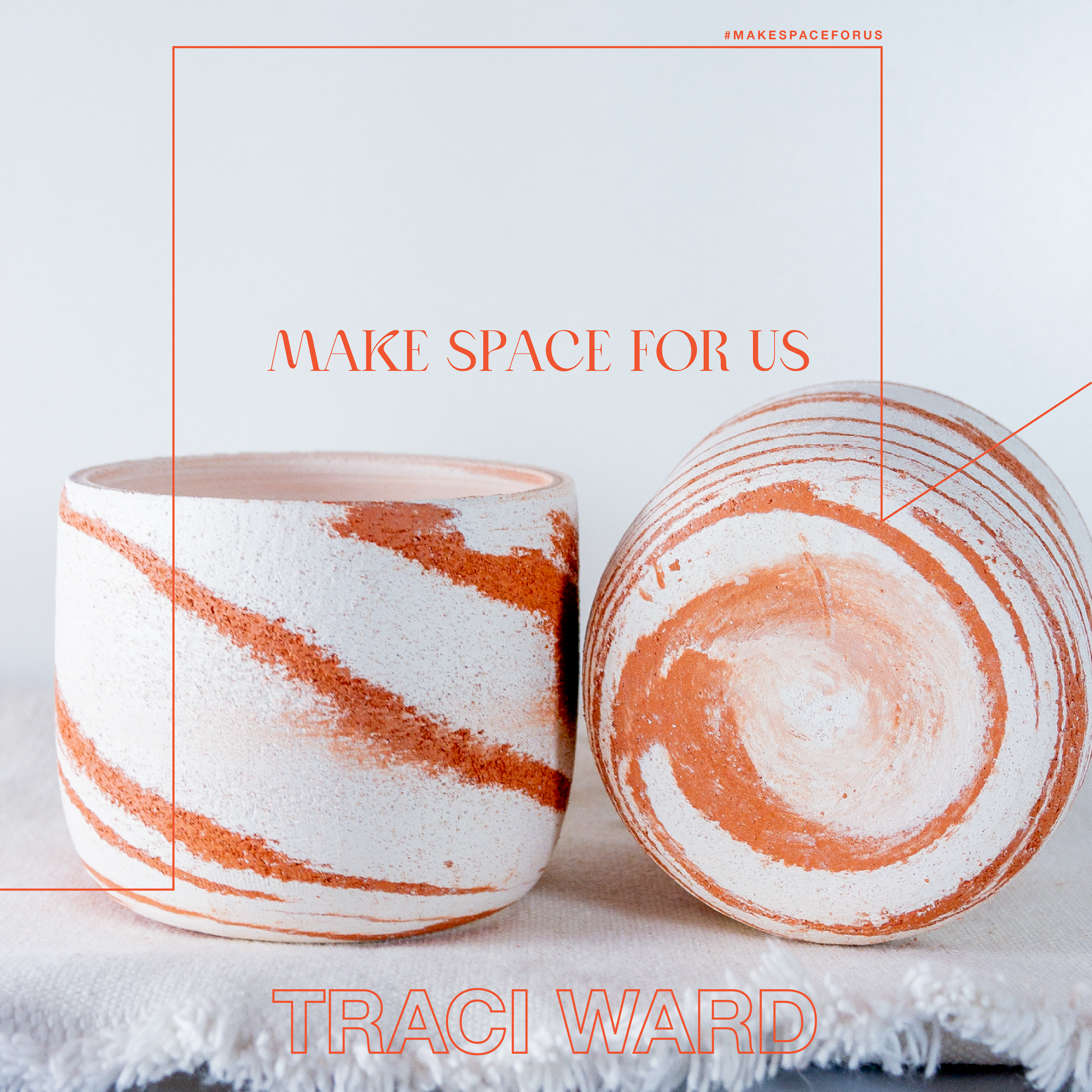 Traci is a potter based in Austin, TX. Her pottery is a collection of planters, vases, and tumblers meant to enhance a moment in everyday life.
"I recently moved my studio home to facilitate my daughter's virtual schooling. It's gratifying to be able to work creatively from home and have my daughter witness the time and effort it takes to run a small business. 
Visibility is key. Seeing people of color in the home and design industry spark a child's purpose. My daughter wants to be an interior designer and it's great bonding over how ceramics is involved in home function and design."